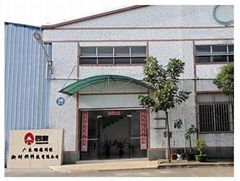 We are a professional  manufacturer of Flame retardants in China for 10 years.
Our FR include: Halogen free FR series Inorganic FR series Brominated FR series.
FR in powder/masterbatch/liquid form Customized flame retardation solution for these industries are available.
Support available:  Technician service Technical training  Samples service  RoHS/REACH test report If you have any interest,please be free to contact us.
Our Mission: With professional knowledge and experience to meet customer personalized demand for flame retardants! To realize the value of the customer, the shareholder and the employee! Corporate Vision: Promote the development of flame retardant materials; escort thousands of households for their lives and property security.
Our Core values: People-oriented, customer first.
Professional and progressive, dare to innovate.
Commitment to quality, constant improvement.