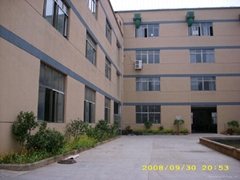 We are professional supplier in the line of cleaning suppliers for kitchen use, including stainless steel scrubbers, copper scourers, ga anized scourers, copper surfaced scourers and plastic scourers etc. And also in the line of semi-finished products, such as colored wires, ga anized iron wires, iron net etc.
We also increase more items to our range, such as bath sponge, bath loofahs,mops, ball point pens, small gifts, socks to meet customers requirement. We strive to give best service to our clients. Until now, we have exported our products to clients from various countries around the world.Due to our product originality, price attractiveness and service sincerity, we enjoy a good reputation among both Chinese and overseas customers.
As always, we consider'Top Quality and Trust' as our company motto.If you are interested in any of our products, or if there is any further information you need, please feel free to contact us.