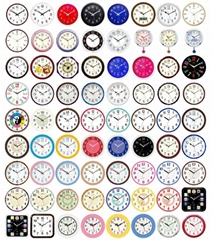 Limited company of huge enterprise of the east was established in 1999, goods that main force make for alarm clock , wall clock , LCD desk clock, LED clock, pedometer, electronic watch.. Count goods at waiting a moment for electronning , produce factory locate China's Mainland , factory site area is 38000 sq.m., have international level of production, at 85% of station of selling market of Taiwan.
It is absorbed in the brand and managed with enterprises of management of the brand that the east is huge , whole what has been professional technique , high-quality output , selling service , logistics are exportedded forms a complete set, offer to consumer and come well to the beautiful products.
We adhere to products innovation, the price is shut, quality is steady, customer the highest, serve the management idea of the first, crane one's neck to look into the distance on the clock and watch market of the world.