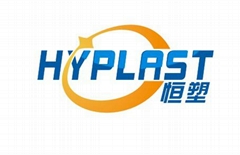 Guangzhou Hyplast Machinery Co., Ltd is a manufacturer of auxiliary machines for plastic industry, such as plastic crushers, industrial chillers, plastic mixers, plastic dryers and loaders, etc.
Hyplast Machinery designs and manufactures all kinds of crushers for plastic molding industry, including standard crushers, heavy-duty crushers, profile (pipe) crushers, runner crushers, small single-shaft shredders (also called "low-speed runner crushers"), soundproof crushers, bottle crushers, etc.
The factory was set up in 1992 and it covers more than 20,000 m2 with about 200 skilled employees.
The factory is fully equipped with high-tech production facilities, such as heavy-duty laser cutting machines, auto bending machines, and high-precision CNC machine tools.
Hyplast Machinery always seeks long term cooperation with customers from all over the world for mutual benefit and development.