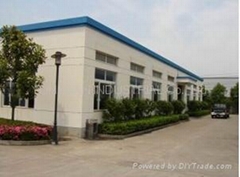 YUNSHAN INDUSTRIAL Co., Ltd is a professional manufacturer of Gillette shaving razors in China. Our main products include Gillette disposable razors (Gillette II,BLUE II PLUS ULTRAGRIP,BLUE II EXCEL,SATIN CARE for Women), Gillette razor blades(Gillette MACH 3,TURBO,M3 POWER,FUSION,FUSION POWER).
Also we can supply you some other products such as Colgate toothpaste, Dove soap, Head&Shoulder shampoo, Durex condoms. We guarantee to provide all our customers with reliable quality and superior performance products, reasonable prices, and first-class service.
In order to tailor our company to the needs of our clients, we sincerely look forward to receiving your comments and suggestions. If you are interested in any of our products, please do not hesitate to contact us for further information. We are looking forward to building a mutually beneficial business relationship with your company in the near future.
Yunshan промышленное, Ltd является профессиональным производителем Gillette бритвенные бритвы в Китае. Наши главные продукты включают одноразовые бритвы Gillette (Gillette II, BLUE II PLUS UltraGrip, BLUE II EXCEL), бритвенных лезвий Gillette (Gillette Mach 3, турбо, M3 Power, Fusion, Fusion Power). Также мы можем предоставить Вам некоторые другие продукты, такие как Colgate зубная паста, мыло Дав, руководитель и плеча шампунь, Durex презервативы. Мы гарантируем всем нашим клиентам с надежным качеством и превосходной производительности продукции, разумные цены, и первоклассное обслуживание.
Для того, чтобы портной наша компания на потребности наших клиентов, мы искренне надеемся получить ваши комментарии и предложения. Если вы заинтересованы в любом из наших продуктов, пожалуйста, не стесняйтесь обращаться к нам за дополнительной информацией. Мы смотрим вперед к построению взаимовыгодных деловых отношений с Вашей компанией в ближайшем будущем