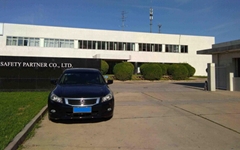 Safety Partner Co., Ltd. specialized in Personal Protective Equipment, Military Equipment, Home Textiles, Traffic Safety, Fire Fighting, Gardening and Hardware etc. It is located in Beijing, the Capital of China, with many excellent partner factories from different areas of China.
Our mission is to supply you with the best quality of items from China based on the most competitive prices. We have taken special care in our new developments to satisfying all your needs for each specific application.
All our products have been strictly tested before delivery and approved according to CE Standards, etc. and their manufacture and control are carried out following ISO 9001:2000 requirements.
We are very grateful for your support and confidence to Safety Partner Co., Ltd.