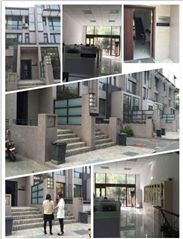 Beijing Kangpuhuiwei Technology Co. located in the South of Beijing, has been engaged in R&D and manufacture of Fine Chemicals since its establishment in 2009.
Since the first day running the business, all procedures from raw materials procurement, production and inspection, to the last step of packaging are conducted with the state-of-the-art technology and highest standards.
We have provided fine chemicals to a variety of industries, Cosmetics, Water Treatment, Pharmaceuticals, Printing & Dyeing, Agriculture, etc.
In 2014, we were awarded the title AAA First-class Enterprise (it means the business is a paradigmatic unit with top-ranking expertise and credibility) and in the same year we were invited to be a member of the CFCRMIIA (The China Fine Chemical Raw Materials & Intermediate Industry Association).
Over the years, we have exported fine chemicals to markets all over the world, of which are U.S., Germany, Republic of Korea, Malaysia, India, etc. and received their positive feedback.