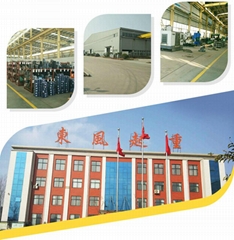 Henan Dongfeng Crane Machine Co., Ltd is a professional manufacturer and exporter that are concerned with the design, development and production of crane and crane accessories. We are located at Xinxiang city, with convenient access of water, land and air transportation, close to Xinzheng International Airport and Qingdao Port.
All of our products comply with international quality standards and are greatly appreciated in a variety of different markets throughout the world. We have 30 years professional experience of producing the "Dongqi" brand crane and crane accessories.
Inheriting classic and innovation, we are enhancing the brand image. Seeking new practice, we are striving to make the Dongfeng brand to be a first-class product, first-class and first-class reputation. Leading the industry quality and creating the brilliant enterprise in China, we are also embracing the international crane markets.
Company Website:www.findcrane.com