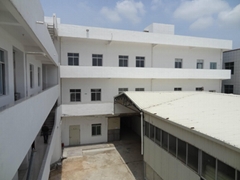 Originating from Lus'Chinese Tea House in 1982, Yibeixiang Tea is the leading Chinese tea original manufacturer in Quanzhou city. With over 30 years of experience, we have the knowledge and experience in handling every aspect in Chinese tea manufacturing.Our three production sites and 38 staff provide the most stable production capacity that our clients need.
Based in Quanzhou, one of the biggest Chinese tea manufacturing bases in the world, we own an area of thirty millions square meter tea plants bases respectively in Fujian, Yunnan and Zhejiang Province. We also has a well established supply chain network for the highest quality raw materials without pesticide needed for each project.
Much more than a Chinese tea manufacturer. YBX tea's R&D team is always ready to turn client's ideas into reality.We believe competitiveness is achieved by efficiency, innovation and continuous improvement. Our customer service team is always ready to respond to your inquiry and work on new development. Please contact us now.