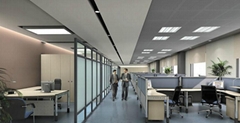 Conception technology Co.,Ltd was established in 2010, the company founded with a Vision: To Globally supply electronic Components and consumer electronics that are synonymous with Values, Quality and Service.
Conception technology Co.,LTD has become the market leader in the distribution of High-quality small phone,tablet PC and peripherals worldwide. Such as Main IC, Memory Card, DRAM IC, LCD, Memory card, bluetooth speaker and much more.
Proud of our capital capability advantage, together with good partners relationship with prominent OEM clients and extensive customer base worldwide, especially in China, Europe, Asia Pacific and USA.
With the support of its diverse team of investment partners, Conception technology Co.,Ltd has quick and easy access to a variety of technological, financial, and manufacturing resources. This has helped Conception technology Co.,LTD create crucial competitive and advantages that are necessary to succeeded in this modern IT era : Values, Cost, and Speed.