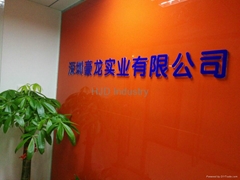 20 Years in the Business Establish in 1996, we enlarge our factory scale through 20 years of development, our factory has around 200 staff and plant area with 6000 sq.m., our factory is a plastic and metal mold making, injection molding production, sheet metal/stamping parts, cnc machining, electronic product development and production, as well as assembly, which is one solutions of the high-tech enterprises. The company win a large number of customers trust and support for many years by the high quality service and management system.
A Reliable OEM&ODM service Provider We have a strong R&D team, imported mold-making equipment and injection machine from abroad, we provide one stop solution including product design, mold design, mold manufacturing, injection molding, and finished product develop and assemble, etc.
With our extensive background of production experience and the understanding of the demands from the global market, we are able to fulfill our customers' needs with lower cost to successively help them be more competitive on a global scale We do not show photos and information of our customer's products to protect confidentiality agreements. Please contact us to discuss what we can do for your projects.
Continuously Striving for Perfection Our factory operate ISO9001:2000 & ISO14001:2004 quality management system etc.
Cooperate with Us Today We welcome the customers from all over the world to work with us to attain mutual benefits. Contact us today.