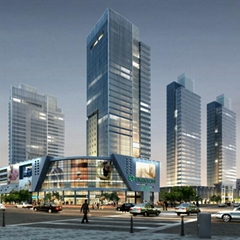 Shenzhen Digital 3D Hologram Time Co.,Ltd is a professional manufacturer, specializing in adhesive label printing, and barcode label production and application.
Our business scope covers various types of adhesive labels (daily labels, print labels, blank labels, thermal sensitive paper labels, barcode labels, transparent labels, food labels, drilling labels, fragile labels, electronic and electric labels, logistics labels, labels for wires, cables, chemicals, liquor and medicine, and special labels for laser anti-fake, hospital, and tires); thermal transfer ribbons, garment tags; printing equipment of 6 colors UV printing machine; labels printing and cutting machine and barcode printing (serial numbers, databases, and garbage).
As a professional label production company, we have lots of outstanding technicians with many years of experience and perfect production systems. We are dedicated to the barcode application of automatic identification. For serving efficiently, we provide customers with first-class products as well as reliable after-sales services, technical support and comprehensive printing solutions.
Our products are sold in the domestic and overseas markets, through retailers, financial sectors, logistics and governments. We have customers such as TCL, April, Marwear, ChangHong, China Unicom, IBM, Maota..
"Survive with high-quality and develop with integrity" is taken as our management principle, which ensures our future development. Following the theme of "integrity, teamwork, hard work and innovation", we promise to serve you with favorable price, short production period and high-quality products. We look forward to receiving your inquiries for future cooperation.