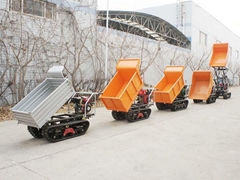 Linyi Wali Machinery Co. Ltd. Main offer farm transporter machinery and agricultural Plant protection machinery.
Transporter machine loading weight: 350-5000 KG, Transporter type: 4 wheel drive and crawler drive.
Plant protection machinery tank volume: 300-1000 L, work type: boom sprayer or air blast sprayer; Drive type: wheel type or pedrail.