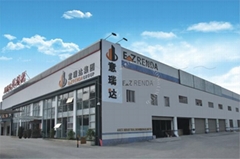 EZ RENDA CONSTRUCTION MACHINERY LTD focuses on the new innovative machinery in the construction area, we have been dealing with research and development for the rendering machine for the last 6 years and our company is holding 3 invention patents.
Auto Rendering machine is unique and perhaps one of a kind of automated rendering machine which is ideally suitable for the construction/building industry. It works with conventional cement mortar which brings it to a smooth, flat finish with variable and adjustable thickness to suit each application.
We are currently seeking for Global partners as agents/dealers. We always will endeavour to raise the standards and to minimize the cost of the product. Our aim is to maximize the benefits for our partners for a "Win-Win" situation.