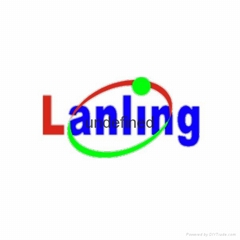 Shenzhen Lanling Technology Co., Ltd , one of the most famous leading manufacturers in China, is supplying new advanced professional laser show systems to all customers around the world. With many years in this field, we have accumulated rich experience and valueable technical supports. Whenever and wherever, we never give up our goal, that is to supply high quality, low price and best service to our customers.
We have very wide range laser lights for our customers' selection with 15 series: single laser series, double laser series, Multi-Tunnel Laser Series, color laser series, twinkling laser series, mini laser series, LED laser series, animation twinkling laser series, animation laser series, SD laser series,laser net/curtain series, fat beam laser series, Moving-head Laser Series, laser ball series, and LED lights. Power output is ranging from 20mW to 15W with different colors: red, green, blue, and mixed color. Our laser lights have CE and ROHS approvals. Since we care our customers as we care ourselves, we strictly test and re-test every unit before dispatch. Furthermore, our company put great investment to developing new items. Up-to-date technology will make our laser lights more beautiful and make our life more colorful. Once you need us, we are here for you.
Now, besides more focus on laser show systems, Lanling is also emerging on the stage LED lights market. We will manage to release more and more new LED lights in the time to come.
Our stage equipments can be widely used in DJ (deejay), disco, stage, KTV, family party, night club, pub, bar, band, home, hotel, wedding, christmas Party, entertainment areas, trade shows, fairs, theatres, company logo advertisement, etc. Only imagination sets the limits! We can also corporate with by doing OEM and ODM products for your company. Our principle is "Quality Products, Excellent Service, Competitive Price and Prompt Delivery". We are now looking forward to even greater cooperation with overseas c