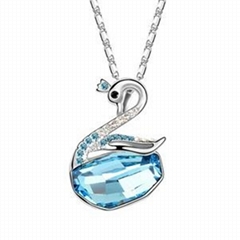 Asrone Jewelry Limited is an OEM jewelry manufacturer of 316 stainless steel jewelry located in Guangzhou, a city famous for designing & manufacturing jewelry in China. We have our own jewelry factory which enable us to meet the special requirements from our customers.
Since 2006, Asrone Jewelry has been offering the high quality stainless steel jewelry for our customers from all over the world. Asrone prides itself in our quality products, competitive price and excellent customer service. With several years' experience in manufacturing stainless steel jewelry, we have gained a good reputation from our worldwide customers. Now, we have been a partner of several well-known stainless steel jewelry brands in the world..
Our 316 stainless steel jewelry production lines includes Stainless Steel Pendants, Stainless Steel Rings, Stainless Steel Earrings, Stainless Steel Bracelets, Stainless Steel Bangles, Stainless Cuff Links and many more.
As a professional stainless steel jewelry manufacturer, all our jewelry are 100% QC inspected before delivery. We also keep in mind to provide customers competitive prices and prompt delivery to help them get their market competition.
Asrone is not just a stainless steel jewelry manufacturer, but we are a solution provider. Send us a sample or the product information in details, we'll make the stainless steel jewelry specially for you.