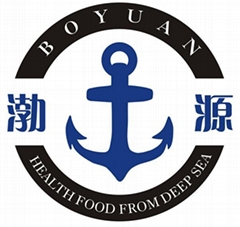 Boyuan Foods was established in 2007. At the beginning, the company was processing tilapia in Zhanjiang, which after refining, were exported mainly to Africa countries.
Presently on our offer lists you can find Salmon, Squid Calamari, white fish, crabs, deep-processed products from fish minced meat etc. but tilapia is still our main products which accounts for 90% of our whole production. We only export the best tilapia species which guarantees the top grade quality of our products Choosing Boyuan Brand, you choose: Highly quality products Production in our factory is systematically controlled and checked according to HACCP quality system. This ensures that you will always have fresh and safe products. Our own plant in Zhanjiang allows us to select product during the acquiring phase, under supervising of a specific electronic monitoring system, this guarantee the products you received at home are of the best quality.
Always fresh and delicious products We use modern freezing tech to reserve the freshness and great tastes. We check carefully the quality of our fish during each product phase. Strict quality checking ensures the quality and delicious products.
Unique delicious products Deep breeding fish ponds ensure the fish free from mud, enhance the natural tastes of the fish. The fish are beautiful with great tastes look.
Pure health As our technical breeding methods, strict processing requirements, our fish is not only taste nice but most healthy. Boyuan Foods offering the most welcome fish products both in China and to the world.