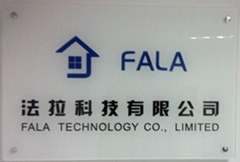 What we are ? Founded in 2010, a high-tech and service company. We supply and sell good quality home automation and security alarm products to over the world. Meanwhile, We have over 4 years experience manufactory in this filed.
We are a experienced team, good at their interested products with specific knowledge, we can supply a special reference for you if you need any suggestion.
What we believe ? Following increasing of globle business, it is a amazing growing speed of export amount per year. Here is the largest product market with good quality performance.
We think there is a superexcellent opportunity to us supply best product ( work steady and simple setting ) to our customer, share new technology and high profit with you. We believe it is most important use innovating technology, creat competive products and best service to customer, that is our mission.
What we do ? We want supply best products and service to our customer, no matter it is a big group and personal needs, we belive any customer can be our partner, and introduce us to their business and family relations. We main supply alarm products, security products and home automation parts, we have a good price for business promotion, even for personal use, we can deal.
What is our solution ? We have over 10 years experience factory in local market in China, Fala Technology is the leading provider of control and automation systems for homes, offices, schools, hotels and more. Our system provides the ultimate technology lifestyle. No matter where you are, or what you do, with Fala you're always connected.
At Home You don't need multiple remotes just to watch television, or a wall filled with switches and knobs that takes you 3 tries to find the right light. Take control of your home with just one button press from a remote or your iPad™, iPhone® or iPod® touch. Select a movie to watch or music to enjoy from your favorite chair. Adjust your lights, shades, temperature and check on your ala