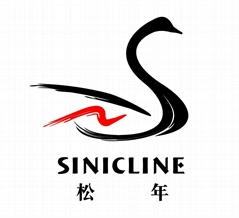 Since 2003, Wuhan Sinicline Industry Co., Ltd has become an experienced supplier of garment accessories and packaging products, which can provide one-stop service from design, production to distribution for global clients. The goods we exported are hang tags, plastic seals, woven labels, printed labels, barcode and price tickets, metal label, PVC/silicone labels, leather patches, hangers, packaging bags and boxes in various materials! At Sinicline, research and design department plays a big role. It not only makes creative ideas into real products, but reduces cost for clients by testing and rebuilding samples in new material, technique, size and structure. Certainly, ODM is also accepted.
Besides, Sinicline has advanced Heidelberg printing machines, variable data printing machines and post-press machines. The monthly capacity in this field is around 2 million pieces, which shorten the lead time to meet clients' demands. And during mass production, Sinicline has a strict quality control system of 1 0 0 % inspection for raw materials and finished ones. The promise of guaranteed quality makes us an approved supplier of many famous brands from America, Europe and Asia.
Undoubtedly, Sinicline has abundant worldwide distribution experience due to self-support import and export right. We can offer Customs documents, logistic service and warehousing for distribution.
We look forward to hearing from you. Small or large, we will offer products and service with a professionalism, honesty and integrity.
Welcome to Wuhan Sinicline Industry Co., Ltd