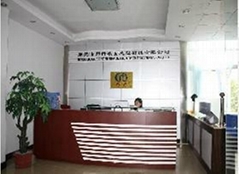 State (BONT) was founded in 2004, mainly engaged in the electronics industry with fine chemicals, surface treatment agents, precious metals recycling AIDS and equipment research, development, production and sales. Electronic products invo ing electrical (Electron&Electricity), Metal Surface Treatment (Surface Treatment Material), Precious Metal recovery (Precious Metal Regeneration), automobile manufacturing and other industries.
The state is to be the leader of the technology and management in the industry. Company from 2004 to 2006 developed by gold, si er regeneration recycling technology is today the most advanced technology, at least annually for increased 2.5 tons of gold reserves in the world; Its corresponding series products and equipment marketing all over the world. Also, in terms of electronic agents, each product after one thousand times of experiments. And through customer repeated trial to ensure each product do finer, more perfect, more environmental protection, more human.
Bond, for three consecutive years to obtain "defend the contract heavy credit enterprise", dongguan city industrial and commercial bureau is working to a well-known brand in China, through the years, keep improving the scientific spirit, recognition of its brand by customers, the main clients are: dongfeng nissan, Johnson electric, chint shares, such as the Chinese wei xiang, dongguan pearl rhyme industry leading enterprises. Products have been exported to the United States (USA), Mexico (Mexico), Indonesia (Indonesia or), Singapore (Singapore), Japan (Japan), and other countries.
Neutron material factory and Shanghai office, established in 2008, was formally established in 2009, research and development center, with puntland, the pace of industrial transformation in our country, advancing with The Times, is strides toward independent innovation-oriented enterprises, famous brand enterprises, collectivize transformation.