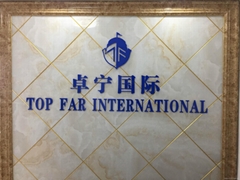 We can supply kinds of marine equipment as below: 1) Lifeboat, rescue boat, high speed rescue boat, lifeboat davit, life jacket, life raft, life raft davit, life jacket lights, life buoy; 2) Anchor, anchor chain and accessories, shackles, platform chain, long/short link chains; 3) Marine window, fireproof doors, steel weather/water/air tight doors, steel/aluminum accommodation ladders, pilot ladder, steel wire rope, P.P/P.E mooring rope 4) Pumps, ventilation fans, Main/Aux. boilers, sewage treatment units, oil-water separator, bow thruster, propellers, Main diesel engine, D/G set, fire-fighting system.
5) Stern frame: Propeller boss, lower gudgeon and upper gudgeon for stern frame, complete set stern frame; 6) Rudder system: rudder stock, rudder blade, rudder carrier, rudder sleeves etc, and shafting system; 7) Cargo gear fittings: Cargo blocks, eye plates, topping bracket, heel pin, head piece, thimbles, shackles; 8) Deck machinery: Steering gear, windlass, winch, capstan, deck crane, provision crane, hose crane 9) Deck Mooringoutfittings: Panama Chocks, bollards, roller fairlead,Mandal fairlead shackle, Tonsberg mooring link,chain stopper, anchor stopper, air vent head, zinc/al. anodes; 10) Solid rubber fender, pneumatic rubber fender, rubber packing for hatch cover,Rubber air pontoon,air bag for ship lauching 11) Decoration material: ceiling panels, lining , and wall panels, sound-proof 12) Insulation material: glass wool plate, rock wool plate, A-60 ceramic fire plate, rock wool pipe; deck coverings; 12, Boat and luxury yacht hardware in stainless steel: AISI316 anchor,anchor chain,anchor connector,anchor roller, AISI316 bollard,chock,cleat,fairlead roller,hawse pipe,eye plate,wire rope, shackle,thimble,turnbuckle,rigging screw,pully,U-bolt,wheel for boat etc.
In one word, almost all of the products related to marine are all in our business scope.
You are kindly invited to visit our website: www.chinatopfar.com to learn more details about our p