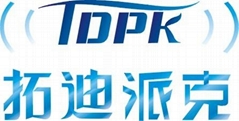 COMPANY INTRODUCTION Quanzhou TDPK Electronic Co.,Ltd is a leading manufacturer and supplier of RFID products and NFC products in China, specializing in RFID wristband, RFID keyfob, RFID Card, RFID Label, RFID tag. RFID and NFC wristband are our advantages.
CORPORATE ABILITY With the advanced equipments and modernized management process, ensuring the quality of each finished product. CE, FCC, ROHS certification achieved, ongoing pursuiting for the high quality, we got positive market feedback.
SERVICE TENET Under the spirit of the requirement of our customers are ours, we consist in pursuing the highest quality and excellent after-sale service, devoted to achieving the actual efficiency, to meet customers satisfactions.