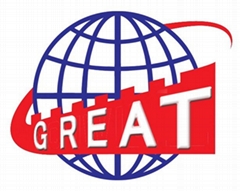 Company Profile Great metal mesh company is located in Anping county of Hebei province which is the largest wire meshes manufacturing base and have the noticeable fame of "The hometown of wire mesh" in China.
We mainly produced and offer perforated metal sheet, metal fabric, zoo mesh, rope mesh, metallic cloth, metal coil drapery, field mesh, razor barbed wire, hexagonal wire netting and so on….
We also produce and export good designs of wire mesh machines.
We mainly supply wire mesh weaving machine, electric welding net machine, hexagonal wire mesh weaving machine, (razor) barbed wire machine, expanded metal machine, coiling and wire winding machine, etc.
Great has great development and has gained good reputation for its quality products, since it s establishment in 2005. Our wire mesh and wire mesh machines sell well in over 30 countries and regions all over the world.
Customer's satisfaction is our priority. Our staff is committed to a policy to ensure a continuous improvement to the product. If you have any special requirement for your products, please tell us. Our experienced die experts will work closely with you to design the product of your criterion. We have implemented the ISO9001 Quality and Management System, obtained the international certification. Authentication.
Management principle of Great: answer customer's inquiring quickly. Provide nicer technical support. Ensure high-quality products. Endeavor to delivery in time.