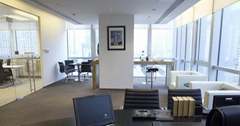 Vera Business Soultion: poly-packing and have been do production more than 12 years; and design and development, through raw material sourcing, production, quality assurance, to distribution.
Our mission is try our best to provide Professional, Reliable and Value-added Packaging Services to our customers.
welcome OEM ODM for .........
Home – Handle with care Handling a busy life is a challenge, but handling a home doesn't have to be. Every time school lunches are packed, recipes are saved or even diapers disposed of, we have just the right product to make those chores a little easier.
Retail – Bags of style Preparing for a marketing campaign with a collection of stylish carriers to promote your prestige brand? Look no further. We offer mix and match services to bring your creative vision to life.
Supermarket – Fresh Ideas Preserving freshness and managing a user-friendly shopping experience can be a tricky business. This is exactly why a supermarket solution is important and how our consistent product quality and wide choice come into play.
Industrial – Tough solutions Each industry has unique and stringent packaging requirements so why settle for less when we can work together in developing tailor-made solutions? logistics,manufactory,medicine,etc...