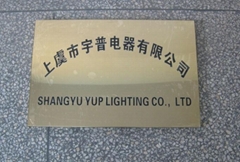 the largest professional manufactures specializing in UV lamps of China.
As a leader of the same industry in domestic reached advanced level in the world. All our UV germicidal lamps are made of high purity quartz glass and with the features of high intensity, low depreciation, long lifetime.
The UV lamp series of our company mainly covers UV germicidal lamps, healthy-care lamps, photo catalytic lamps and so on. They are widely used in healthy-care, household appliances, water treatment and other new areas, and exported to Europe, USA, Korea, Japan etc.
We have strong R & D department and participated to compile the Low Pressure UV Germicidal Lamp National Standard . With top expert team and solid technich base, our aim is helping our customers to develop the new products and exploit the related markets for our mutual benefit.
Our factory was established in 1973, and specialzes in the manufacture of quartz ultraviolet bactericidal lamps. It has had many years of experience in manufacturingOEM products for domestic and overseas customers, at the same time it gets support from internationally well-know companies and optoelectronic technology research institues. Under such supports, ift gradually and steadily improves its technical capacity and has always been in the leading position in the same trade in China. In order to better improve its management, the copany started introducing ISO9001:2000 quality management system from the year of 2001, and hence the products quality obtained further improvement.