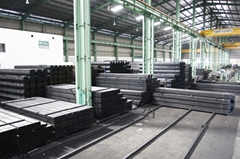 Polar Commerce is a professional Chinese steel products exporter. all steel material is manufactured in China. We have been engaged in export business since 2006. In the past ten years, we have supplied steel products to many famous companies.
Our main products are UPN channel steel, angle steel, galvanized sheet, cold-rolled sheet, rail steel, IPE beam steel, steel tube, and steek pipe.
Our goal is to serve all wholesalers and retailers scattered around the world who are interested in Chinese products.