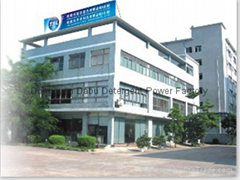 DABU Detergents Factory was formed in 1993. It is one of the earliest Detergents Manufacturers in Dongguan. Since then it has been engaging in manufacturing, selling, marketing and distributing of highest quality biodegradable, environmental-friendly cleaning products throughout China mainland as well as globally.
Our plant occupied 7500 square meters, equipped with 2 advanced production lines & 2 spray dry towers, we have an annual production output over 60,000MT and the capacity to produce more than 5,000MT of laundry powder monthly, the technology and systems continued to improve capacity also continued to grow.
DABU Detergent has built its own business network through the development of products and brands, tailored to the requirements of our consumers. The first product was "DABU" laundry powder, now the products range has expanded to include "Lishi" ,"Blue Wolf", "World Peace" washing powder, "Taigang" dishwashing liquid, "Leafed" laundry liquid detergent, fabric softener, bleach etc. All of these products are warmly accepted by Mauritania, Equatorial Guinea, The Burkina Faso, Niger, Mali, Somalia, Sao Tome, Cameroon, Ghana, Benin, Togo, Nigeria, Mauritius, Angola, Mozambique, South Africa, Saudi Arabia, Jordan, Yemen, Oman, Egypt, Kuwait, Bahrain, Iraq, U.A.E, India, Iran, Pakistan, Afghanistan, Korea, Singapore, Cambodia ,Philippines, Indonesia, Australia, Colombia , Honduras, Venezuela, Jamaica, Haiti, Dominican Republic etc market.
In addition to our own brands and products, DABU also works with many hypermarkets such as LULU Hypermarket as one of their best reliable suppliers to provide OEM service