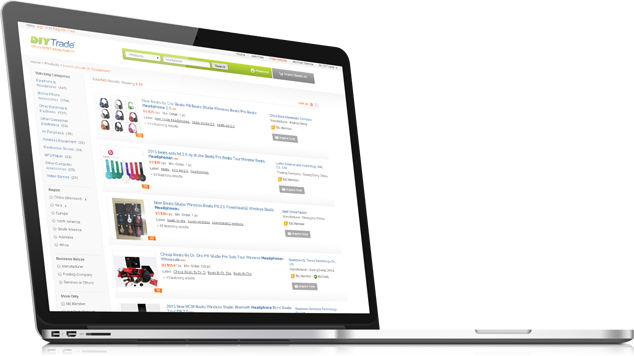 This service is exclusive for Standard and Professional plan of DIYShop

Effective marketing tool for online shop!
"Product Ad" increases exposure of your products, it connects your online shop with buyers searching for their products on DIYTrade.com. Your product will showcase on the right-hand section of the search result.

Advantages:
Increase successfulness
Your product will show on the search result page to attract attention of your target customers.
Match your sales strategy
To work more effectively with your promotion campaign, you can add or switch product anytime you need.
How it shows:
When buyer searching product by keyword on DIYTrade.com (Int'l site), your product will show on the relevant search result page in a random order.