About Us
Hangzhou DS Engineering Co., Ltd. is a professional manufacturer in Standard or Custom OEM Structural Steel Fabrication & Metal Work manufacturing.
DS Engineering originally started in 1995 with the production of metal fabrication and reducer; naturally we evolved into one of the leading manufacturers of Custom OEM Welding Fabrication used in all aspects of Production & Manufacturing Equipment, Machinery, Automobiles, Farm & Heavy Duty Equipment, and many other Products and Parts.
If you are looking for the most specialized and equipped provider to help you produce your custom metal work, you have come to the right place. Our professional team can produce anything you are looking for, please feel free to contact us for more information on your custom project.
Our Standard Precision Metal Processing
Casting
Die Casting
Other Standard Processes
Machining
Sand Casting
Turning
Shell Casting
Threading
Grinding
Bulk Forming Processes
Extrusion
Welding
Drawing
Brazing
Forging
Soldering
Rolling
Riveting
Powder Metallurgy
Friction Drilling
CNC
CNC Plasma/Flame Cutting
CNC Gantry Machining
Sheet, Tube & Block Forming Processes
Shearing
CNC Machining
Bending
CNC Bending
Stamping
CNC Lathe
Deep Drawing (DD)
CNC Drilling
Raising
Roll Bending
Laser
Laser Cutting
Roll Forming
Rubber Pad Forming
Finishes
Painting
Repousse & Chasing
Powder Coating
Spinning, Shear Forming & Flow Forming
Heat Treatment
Hydro Forming (HF)
Plating
Boring
Polishing
Hydrostatic Pressing
Thermal Spraying
Incremental Sheet Forming (ISF)

We have experience in all types of Metal Working:

Stainless Steel, Steel, Cold Rolled Steel, Carbon Steel, Aluminum, Brass, Zinc, Iron, Cooper, Lead, Bronze, etc... We also do Precious Metals such as Silver, Gold and Platinum.

If you don't see it listed here - just ask and we can get it done!
Light Steel Structure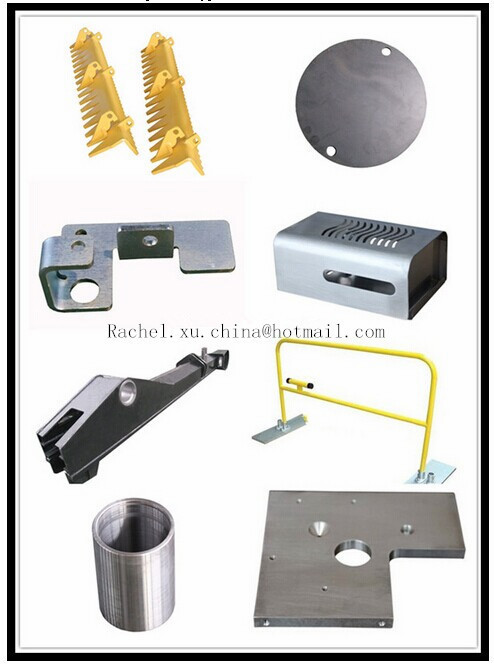 Our Service
DS Engineering can design, manufacture according to customer's drawing and sample. We offer full set of metal work, as laser cutting/plasma cutting/flame cutting, bending, stamping, Welding Service , milling/drilling/turning/grinding, powder coat/paint/zinc plating, assembling and so on.
DS Engineering specialize in Structural Steel Fabrication ,and doing Structural Steel Fabrication according to customer's drawing or sample. So if your company have Machinery Fabrication Welding , Structural Steel Fabrication , OEM Structural Steel Fabrication ,customized Structural Steel Fabrication ,custom Structural Steel Fabrication , feel free to quote from us.
Our factoy specialize in metal work industry for 20 years , especially Welding Service .
Our Production Line ( Light Steel Structure )
This is Light Steel Structure production line.
Our equipments ( About Light Steel Structure )
The above equipments make Light Steel Structure more professional.
Our Workshop ( About Light Steel Structure )
This is our Work Shop, the place to offer Light Steel Structure .
Our Packing ( About Light Steel Structure )
The professional export packing can help Light Steel Structure avoid damage .
If you're interested in Light Steel Structure ,feel free to mail me.