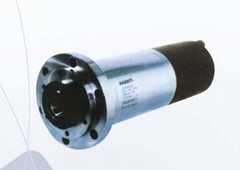 Our company name is Anyang RABBIT Machinery Co.,Ltd in China Mainland.
I send you details of spindles and high frequency spindles,wish it be useful for our business.Catalogue is attached,our main products are as follows: Numerical high frequency spindles for Engraving; The Electric spindles for Numerical Milling Machines; Electric Spindls for Grinding /Special Grinding; The High Frequency Spindles for Grinding ; The Machine Spindles for Numerical Lathe; High Frequency Spindles for Woodworking; The Belt Driven Spindles for Grinding; The Strop Spindles for Woodworking Carver and Miller; The Belt Driv en Spindls for Machining Centre; … … Widely used for high speed inside and outside round grinding ,high speed drilling ,milling and carving,woodworking ,engraving and applied in special bearing bearing grinding machine prodution,numerical controlled driller,carver ,woodworking carver and miller,etc.
I would like very happy to answer any questions you may have about our products.Please contact with me directly!Wish we will become the best bussiness partner with you and your company! Best wishes, Sindy Ma(Export manager) Anyang RABBIT Machinery Co.,Ltd.
Address:No.301of Changjiang Road,Development Zone,Henan Province,China.