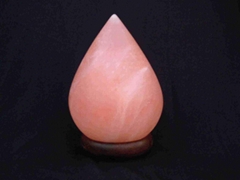 We are leading manufacturers and exporters of rock salt products namely Salt Sources Company, Himalayan salt lamps in Natural shape, crafted, candle holders, bath salt chunks, bath salt powder, bath salt black, salt soap, salt tiles, salt bricks and also edible salt. Hand Made, Lion, Elephant, Frog, Fish, Heart Lamp, Cat, Duck Etc Basically salt lamps are negative ions producer, which minimize the positive ones, which are generated by home electrical appliances as, TV, COM, ref etc.
The negative ions keep the atmosphere clean.
Apart from this with various shapes and natural beauty these can also be used as decoration pieces.