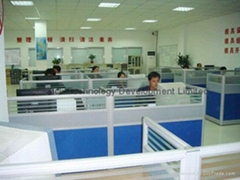 ROCluck ,Your preferred supplier of mobile phones accessories.
We established in 1999, started from manufacturing of mobile phone chargers.
Thanks to our valued customers and professional work team, we're moving constantly. Today, as a manufacturer of mobile phone accessories , we have a factory area of over 3000 square meters and employ a workforce of 200 people. we are committed to present quality products and excellent service. We provide OEM services on this line.
We're enjoying a great commercial reputation in the international market due to our quality products and honest services. Guided by market, we aim to achieve even greater development all the time.
Note: Please contact only with the sales which we list on our web and also please check the bank information we list on web.