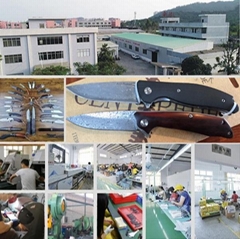 Akey Knives Development & Manufacturing Akey Knife is a professional manufacturer engaged in the research, development, manufacturing and customer service of cutlery knives for years. Its facility locates in Yangjiang, Guangdong, China.
Dedicated to the designing innovation, strong engineering capability, strict quality management and thoughtful customer service, Akey team is carrying out your marketing requirements and assure full customer satisfaction.
You are invited to enrich your product line from our open knife styles.
The OEM partnership for your special models is also much appreciated.
Please feel free to contact us about your demand and request at anytime.