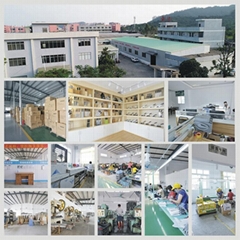 Akey Limited is opening up the potentially challenging Chinese production industry to western companies through: *Cost efficient production management *Business conducted in plain English *Firm Quality control and risk management *Efficient response to pricing requests *Factory visites Akey is based in Shenzhen,China : China's low cost production hub.
Local knowledge,strong factory linkages together with extensive production experience and a passion for promotional products make Winwe an obvious choice.
If your company is currently purchasing promotional items from China or you are actively seeking a cost efficient production partner,Winwe is the obvious choice.
Our range of services cover: *Sourcing new products *Managing production *Quality control *Shipping Our projects include work for McDonalds,HP,Hasbro and other large corporations.
For low cost,high quality production in China,Think Akey