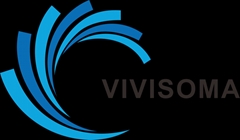 Founded in 2005 in shenzhen,With over 18 years of led display manufacturing experience,VIVISOMA is delivering approximately thousands of screens of different sizes and applications to our clients, and all these projects are shining and delivering magnificent videos throughout the world.
Our products are restrict inspected from raw material, to unfinished modules, to fully equipped cabinets,to onsite installation,which makes our products' quality keep in high top level and stable.
Turnkey service can be supplied from the beginning of the order to the end of delivery, assembly and testing. 24/7 service, anytime, anywhere if you get trouble with our products, there is always someone there to help.
Every process of the project can be controlled to reduce the cost, which can supply competitive price to maximum your profits.
VIVISOMA has about 150 professional employees, and a big number of them have been with VIVISOMA ever since it was founded in the year of 2005. It is this fact that greatly contributes to VIVISOMA's being different from our competitors in this industry.