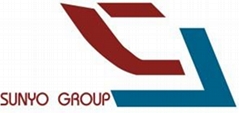 Shenzhen Sunyo Smartech Co., Ltd. (HK SUNYO GROUP) was established on 9th, August, 2000. We have invested in a 3,600-square-meter factory. Also,we have 260 people team with designers, skilled workers, technologists,staffs engaged in this industry. Our company is mainly specialized in smart card application Systems and RFID research and 3D lenticular technology.
We purchased modernized production equipment, such as Heidelberg color printers, CIM machines, UV curing machines, data card imprinters, automatic card laminators, auto punching machines, magnetic strip applicators, spraying code machines, labeling machines, auto bronzing machines, auto IC card equipment and auto packing machines. Our company is also equipped with the state-of-the-art automatic extruding and printing production systems, which are imported from Germany, the USA and Canada. Our company has CTP and CTF plate-making technologies, 6 sets of advanced printing equipment, 10 sets of printing post-procedure equipment, and 30 sets of large and state-of- the-art sheet material extruding and shaping machines. With the most advanced equipment and the state-of-the-art technologies for 3D lenticular images and 3D anti-counterfeit products, our company is one of the biggest manufacturers for 3D lenticular lens sheet materials, smooth roll materials and 3D plastic materials in the world. Our company uses the non-poisonous, harmless, recoverable and environment-friendly raw materials to produce 3D lenticular lens sheet materials and smooth rolls materials with different sizes.
In order to make great efforts to meet the market demands, our company focuses on the production of IC Cards, RFID Tags,3D Products and PVC Packing. Our products can be widely used in many fields, including telecommunication, social security, medical treatment, transportation, driver management and safety control.
With more than 13 years of experience as a renowned manufacturer of excellent products,our products comply with IS