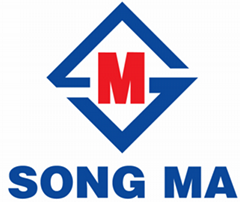 Song Ma Corporation is the combination group of experienced members with more than 20 year in developing market. Our members are young-passion, well-training employees with market knowledge to bring all the best to our customers.
We are also proud to be one of leading manufacturer of welding consumables, calcium carbonate, filler masterbatch, pvc compound in Vietnam, with the brand is highly recognized in the market.
Our company focuses on three main fields: Production & trading welding – cutting consumables: welding electrode, welding wire, welding flux, welding cable,...
Production & trading calcium carbonate CaCO3: application in plastic, paint, paper, rubber and cosmetic industry… Production & trading Filler Masterbatch, Color Masterbatch and PVC Compoud.
With serving mottoes: "To serve on customer's hand with the best quality and price", currently we are one of the leaders in the market with capacity per year:120,000 tons (Calcium Carbonate CaCO3) & 15,000 tons (welding consumables) & 15,000 tons Filler Masterbatch, Color Masterbatch & PVC Compound – the data is collected by 2014, except the other trading products.