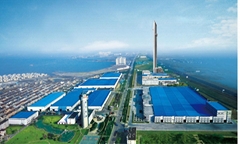 Canny Elevator is the biggest Chinese elevator manufacturer in China. Our products have been exported to over 100 countires with annual production capacity up to 40,000 units.
We have a full range of products complying with EN81 and EN115, including: Elevator— MR Passenger Lift, MRL Passenger Lift, High Speed Lift, Goods Lift, Panoramic Lift, Hospital Lift, Car Lift, Dumb Waiter.
Escalator & Movingwalk—Comercial Escalator & Moving Walk, Public Transportation Heavy Duty Escalator & Moving Walk.
We have many breakthroughs in the world: —288 Meters Highest Elevator Testing Tower in the world —36 Meters Highest Rising Height of Escalator in the world —150 Meters Longest Moving Walk in the world.
—45,000 Square Meters Largest Escalator Workshop in the world —First Tunnel Escalator Project in the world(See Elevator World Magzine) Canny elevator has over 4500 employees, occupies 330,000 square meters, capital invested 250,000,000 USD. Unlike other elevator companies, we have our own component factories and complete elevator factory. Most of the important parts are manufactured inside our own factories. Some parts are purchased from international well-known brand. The quality and cost are controlled far better than others. We have been hired to supply hundreds of thousands of units to commercial and municipal projects, including malls and subways at home and abroad.