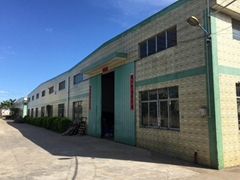 Huizhou Jin Ju Furniture Co.,Ltd.
Our main product is Electric Adjustable Beds and Mattress.
These market sectors are Lifestyle and comfort adjustable beds that directly compete with the designs of Ergomotion, Leggitt & Platt and Reverie. Our designs and technology are equal or better at a more competitove price.
The second market sector is the home care beds. We produce some very exclusive lines that have incredible functionality. For example a Hi Lo elctric adjustable bed that looks like a normal bedroom ensemble. A Hi Lo Rotation Bed that can go from a sleep to a sitting position. Our home care beds are used through the world for people who suffer with mobility issues at their home or in the aged care homes.
Finally our last market sector is of course the market which every business needs in the world is the essential living sector. This part of the market is for all the consumers that need the excellence of an adjustable bed but cannot affort the high end luxury or the home care beds. We manufacture serveral designs that offer companies the benefit of design without a huge cost.