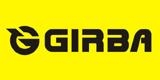 Girba Chemical Group was founded in 2006, core business mainly in antimicrobial chain production and OEM. In order to meet market demand, and more convenient services to customers, the company set up distribution centers and manufacturing plants in Shenzhen for improving the production and R & D capabilities.
There are three series of products: GIRBA for Functional Chemicals, SUNPURE for antimicrobial products and FRESH for air treatment products.Girba with superb technology to continuous research and innovation, adhering to customer-centric philosophy, through on-site participation, improved technology and application of new chemicals, and actively develop the best solutions for customers and ancillary products to solve customer problems.SUNPURE protect goods greatly reduce the risk of damp moldy and save a lot of resources for customers, has been widely recognized by customers and acclaim.
Girba have been guided to work for sustainable development, to ensure every product is subject to stringent management system of production. Girba tyrants special offers analytical testing services and solutions are highly valued by customers, responsible for the product, environmentally responsible, the customer is responsible is our core philosophy; trust, communication, inputs, responsible is our guiding principle, we will stick to our principles, and continuously improve product quality, accelerate research and innovation, improve the production environment to ethics, integrity and transparency of cooperation to solve customers' technical problems.