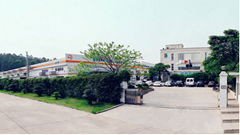 Shenzhen JZY GlassCo., Ltd. was foundedin 1999, located in Shenzhen, We specialize in the processing& supplying of all kinds of mirrors and glass products to meet with Various market requirements and specifications of our clientele. Our mirror products Are widely used through out the worldas follows: 1. Curved tempered mirrors for the concentrated solar thermal power industry; 2. Optical Mirrors for Motor vehicles and numerous electronic appliances; 3. Safety mirrorsfor CRH Trains (China Railway High-speed) and other application where is more safety protection and awareness required; 4. Framed and unformed mirrors for paneling on walls and doors; furnitureand she es,bathrooms,medicine cabinets as wellas interioror exterior decoration; In 2005, JZY invested RMB45,000,000 to constructthe lead free mirror production plantin HuizhouGuangdong underthe nameof Asian MirrorsCO., Ltd. to manufacture a high quality mirror without a lead or coppercontent.Top quality products, lower material cost, excellent service and a highly respected reputation won us "The Best of Credibility & Quality Manufacturers in Guangdong China"; "Listedin the Top ten of best export manufacturer"5 years in a row.
Shenzhen JZY Co., Ltd. has establisheda long term strategic business partnership with IKEA internationa.l JZY 's productsc an be found almost in everywhere in the world.
Our company is recognizedas ISO-9001:2008 QMS certifiedand passed the auditing BSI in 2006. Our firm's mission conceptis to be People-oriented; to be focusedon the development of new and improved products; to serve the best interests of our clientele; to be vigilour social responsibilities; to create a better life environment for All people.