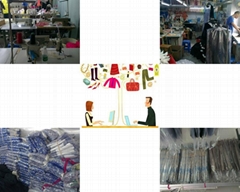 Fareast Sharewin Garment company based in Shenzhen.China which cultivate and exports various Fashion dress ,clothing products.
We are a manufacturing company,who focus on production of lady dresses/skirt, have been working dress for 8 years of experience in China. Our main business markets are: the agent processing,production and sales.
In these years, we are committed to the development of domestic and international market, is trying to expanding foreign shop, if you are interested, welcome to the consultation,。 I would be most interested to hear comments from you with regards to our product and any interest you may have in developing a sales channel for our product.