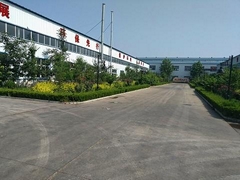 Yanggu Ruilister Engineering Machinery Co., Ltd. is the professional manufacturer and exporter of the foundation drilling tools, mining tools, road milling tools, trenching tools, shield driving cutters, rock drilling tools, rotary cutter picks and other tungsten carbide brazed products.
Our products mostly using for foundation drilling, road milling, surface mining, underground mining, rock drilling, trenching and tunnelling. we have many years experience in this field and we have very strong technical and producing experiences to make the high performance tools for our customer.
The Product Range: 1. Foundation Drilling Tools Round shank cutter picks and holders, Flat cutter picks and holders, Welding Bars, Weld-on teeth, Pilot Bits and holders.
2. Shield Driving Cutters Antecedent cutters, Scraper, Roller Cutters, Cutting Tools, Peripheral Scraper, Cutter Ring, Dradging Cutter, etc.
3. Road Milling Tools Road planing bits and holders, Stabilize bits and holders, mining tools and holders.
4. Mining Tools Conical tools with holders, Sleeve, Flat cutter picks with holders for surface mining, underground mining.
5. Rock Drilling Tools Chisel bits, Cross bits, Button bits, Coupling, Drill rod, DTH bits.
6. Drilling bucket, Drilling auger, Bucket Teeth 7. Auger Tools 8. Construction Machinery