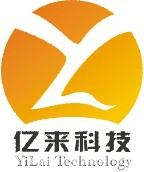 Experienced Heat Sink and Radiator Specialists YiLai Technology is a company for all kinds of heat sinks and radiator products. Our specialization lies in heat sinks for communication equipment, UPS equipment, medical equipment, semi-conductor equipment, LEDs, CPUs, VGAs, HDDs, memories and servers. What kinds of products you want for cooling, such as skived fin heatsinks, forged fin heatsinks, extrusion heatsinks, folded fin heatsinks, bonded fin heatsinks, cold plate, BGA heatsinks, PGA heatsinks, thermal management module ect.
Excellent Quality Machineries and R&D Technology Aside from our excellent manpower, we also utilize special machineries to manufacture quality products. These include cutting, cross-cutting, stamping, CNC, drilling, tapping, sandblast, polishing, grinding and anodizing machines.
We have invested in software such as Auto CAD, Pro-E, Solidwork, Flothern, Icepack, Master CAM and utilize hardware for thermal resistance testing, fan P&Q testing, salting testing, and pull and push testing to develop the best possible products.
Best Services to Meet Your Expectations We thoroughly inspect each part of our production process, from material selection to pre-packaging of finished products to ensure the items we manufacture are free of defects and meet our clients' expectations.
We also look forward to working with your OEM projects. Contact us now.