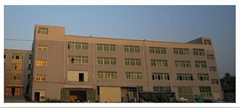 Fujian Xingyuan Co., Ltd. is a professional manufacturer with ISO certificate in Quanzhou City, Fujian Province, China.
We specialized in producing raw materials for diapers and sanitary napkins. Such as: PE film & Laminated film, Velcro magic frontal tape & side tapes, PP frontal tape & side tapes, SAP airlaid paper, Nonwoven ect.
With high quality products, excellent service and a good reputation, we have won great support from customers around the world. At present our company cooperation customers have: Russia, Bangladesh, Pakistan, India, Mauritius, Myanmar, Albania, Taiwan, Hong Kong, Poland, USA, Morocco, Egypt, Ethiopia, Nigeria, Uzbekistan, Indonesia, Ghana, Kazakhstan, Afghanistan, Libya, Korea.
Currently, we are looking forward to even greater cooperation with overseas customers based on mutual benefits. Please feel free to contact us for more details.