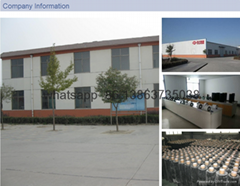 Xunda Pipe Coating Materials CO.,Ltd specializes in making anticorrosion coating material for petro-chemical, Oil,Gas and Water underground, underwater and overhead pipelines transport system, are widely used for electricity, chemicals, construction.
Our company main corrosion protective proucts has: Polyethylene inner wrap tape,Polyethylene outer wrap tape, Polyethylene Joint wrap tape,Polyethylene 3 layer wrap tape,Polyethylene Onewhole Tape, Polypropylene Anticorrosion Tape,Polypropylene waterproof tape, Aluminum Foil Anticorrosion Tape, Aluminium foil waterproof tape,PVC anticorrosion pipe wrap tape, Heat Shrinkable Tape etc.
Our major market including 80 countries, widely distributed in South Asia,Southeast Asia, the Middle East, Africa, Central Asia, West Asia, North Europe, Eastern Europe, South America, Australia.
Please contact us! Then we will devote all we have to you: excellent products, excellent quality ,excellent services!