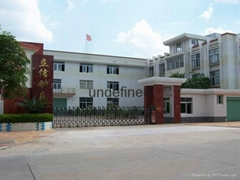 In 1980, LIXIN produced our first quartz wall clock, and then in 1986, we owned our first factory in the clock city, then 1997 the second factory, and 2005 the third one. It is a long road before, but we are always trying our best to do better in the clock field.
Situated in Beidou Industrial Area of Zhangzhou, Zhangzhou Lixin Watch & Clock Co., Ltd. was established in 1986 and occupies 20,000M2, as a large-scale comprehensive manufacturer specializing in producing and marketing quartz wall clocks and watches.
Since the establishment,LiXin Clocks is implementing the brand name strategy and maintaining the innovation of science and technology. As a market-oriented enterprise, they constantly develop new products and emphasize on internal management. Meanwhile, expanding international market is considered to be a major task. After more than twenty years'development, Lixin Clocks is now becoming one of the leading companies in designing, processing,and producing clocks.
By more than twenty years of workers' exertion, Lixin Clocks has played an important role in domestic market, meanwhile exporting kinds of clocks to more than fifty countries abroad such as Europe, USA, Japan, Southeast Asia etc. LiXin Clocks has established sound business relationships with domestic & foreign customers on the basis of mutual benefit. Sticking to the management principle of good quality and credit to build up the good image of the company, Lixin Clocks will developing into one of the competitive modern enterprises in the field.