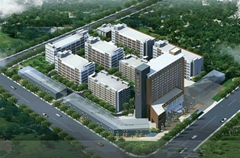 LedBell Technology Co., Ltd. is one of the leading hi-tech enterprises in China.
Ledbell has brought in leading technologies for solar&led field, Together with the strong financial base, it forms a solid foundation for our business and supported our rapid capacity expansion and revenue growth in recent years. Our workshop has a size of over 3000 square meters, with clean room environmental and electrostatic control throughout the manufacturing process. Our production lines are equipped with state of the art automatic machinery for die bonding, wire bonding, encapsulation and sorting. We have the best professionals in the industry, serving our customers from research and development, production to marketing. Ledbell has successfully passed SGS audit and became ISO9001:2008, ISO14001:2004.
Located in Shenzhen, the heartland of China's optoelectronic industry, Ledbell has been certified by the National Government as Hi-Tech Company and is recognized as a leader in the industry. Our LED components are specially designed and produced for high-performance full color display, traffic lights, automobile lighting, high efficiency residential and industrial lighting and backlight applications. We will continuously make our contribution to the evolvement of semiconductor industry, environmental protection and energy saving.
Ledbell believes in quick response to the customers'needs. We sincerely hope to work together with upstream suppliers and downstream distributors, to form strategic partnership and long term cooperation, to provide value added service to the end customers.