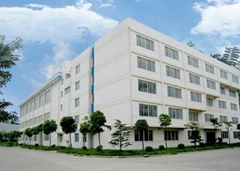 Robin Industry Co., Limited was founded in 2003 and now headquartered in Hangzhou, Zhejiang's most prosperous of the lot.
We are specialized in producing and operationg shoe repair machine,shoe repair accessories, shoe stretcher machine, our company's products cover shoe repair machines, shoe accessories, shoe repair tools, shoe stretcher machine,shoe sewing machine, shoe tree ,shoe horn and key cutting machine.
Our products are in line with the culture of western countries, More than 10 years ago, our mechanical engineer in accordance with the Hungarian company shoe repair machine and developed China's first large-scale shoe repair machine, after years of breaking the current and development, our shoe repair machine performance and appearance are constantly upgrading, quality is also close to the German first-class quality of shoe repair machine, of course, the price of our shoe repair machines is much lower than theirs, our material in the market is also very competitive, now a growing number of foreign customers purchase our shoe Material, we have shoe material, and the quality close to the TOPY and vibram material, the raw materials we use are similar to the France and our price is the lowest, and we also accept the OEM.