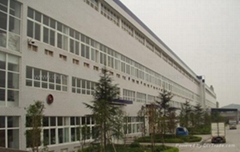 We have 3 complete assembly factories with over 100 plants suppliers to produce complete vehicles and main parts like chassis, paiting, moulds, engine parts, die casting parts etc. Modern production facilities and equipements to produce motorcycles, tricycles, EV (electric vehicles) with the large capacity for motorcycles automatic assembly lines, for 3wheels assembly lines, for engine automatic lines, EV factory. We supply high quality products which fully produced according to ISO and all of products have been passed CCC and CCIC which administrated by government and some items have been passed DOT/EPA to USA and EEC homologation to European countries. We supply not only the high quality but also best price, best service and good wanrranty. Our products have been exported to USA, UK, Australia, Germany, South Africa and other more than 60 countries.
We also accept OEM design and production for motorcycles, tricycle, EV from concept design, design, design performance and test to launch them in market. We also supply CKD, CBU, SKD, IKD and full plant foundation and know how and spare parts plant for deletion and localization of production.
The distributors for motorcycles, tricycles, electric vehicles are welcome to contact us with your details information.
China motocicleta, moto, scooter, ATV, motocross fabricante y exportador. Las distribuidores y los importadores solamente son agradables entrarnos en contacto con sus detalles.
Nous sommes la China ATV, les motocross, la moto, le Scooter, le fabricant et l'exportateur. Les distributeurs et les importateurs seulement sont bienvenus pour nous contacter avec vos détails.